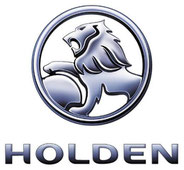 | | | |
| --- | --- | --- |
| Title | File Size | Download Link |
| Generator electrical wiring diagram of Holden vk commodore.jpg | 125.3kb | |
| Holden Astra Service Manual.pdf | 28.9Mb | |
| Holden Commodore Full Workshop Manual.pdf | 29.9Mb | |
| Holden Cruze EWD Wiring Diagrams.pdf | 1.1Mb | |
| Holden Drover Owner Manual.pdf | 2.7Mb | |
| Holden Engine Troubleshooter Reference Manual.pdf | 2.4Mb | |
| holden FE wiring diagram.jpg | 68.7kb | |
| Holden Jackaroo Workshop Manual.pdf | 147.8Mb | |
| Holden Rodeo TF 1988 to 2003 Factory Service Manual.zip | 334.6Mb | |
| Holden Vectra Owners Manual.pdf | 5.2Mb | |
| Holden VS Commodore Workshop Manual.pdf | 121.9Mb | |
| Holden VT-/X-/VY-/VU Commodore Workshop Manual.pdf | 109.5Mb | |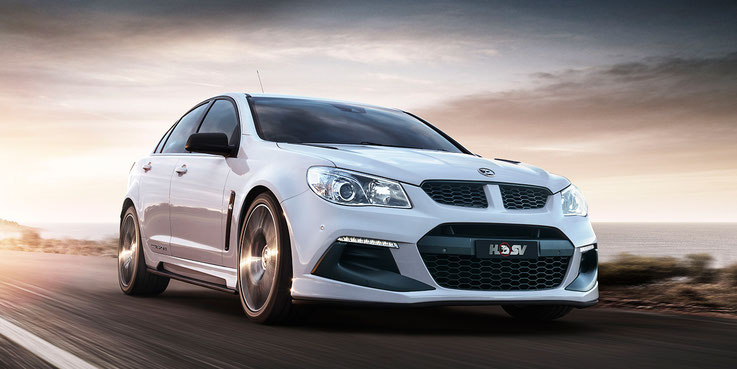 Holden is the emblem of an allegedly durable car, which for nearly 70 years has been "number one" in Australia. Many years ago, in 1885, Daimler created its first motor-equipped crew, becoming a stumbling block in the development of automotive production, soon he opened saddlery in Adelaide, Australia. Founded by British immigrant James Alexander Holden in 1856, a small firm has gone through a number of partnerships, changing its profile in the process. Saddlery and saddle production engaged in minor repairs to the upholstery of the car and began production of the hoods of cars and side curtains.
The company's research activity lasted until 1913, when the Holden workshop began producing body parts for sidecars. Thus, Holden's Motor Body Builders Ltd, or HMBB, reappeared in 1919. The company's activities again expanded to the production of various types of bodies in accordance with the chassis forms of various foreign manufacturers, such as Chevrolet. GM, who has already mastered Chevrolet and started opening branches around the world, noticed the Holden business and bought it in 1931. Since then, Holden has been part of GM, being renamed GM Holden Ltd.
The Australian car manufacturing company was a big investment, and soon turned into Australia's main producer. After the merger of Holden with the American automobile industry, the latter was convinced by the Australian government in creating the "Aboriginal car". In response to these requirements, model 48/215 was released in 1948. Based on the Chevy design, with a 2.1-liter mid-size engine, the car was strange to any whimsical mechanic. But he was reliable and powerful enough, and instantly became a favorite.
His superiority was threatened by increased competition, but he managed to keep the top positions for all that time. The futility of the efforts of competitors allowed Holden to concentrate on developing new models and reaching new heights. Several cars, such as Kingswood and Ute, were produced and exported to New Zealand, South Africa and Indonesia, among others, where they were sold under the Chevy brand.
In the 1970s, Holden released various models based on Vauxhall cars, including the popular Tonara, which was later replaced by a mid-size Camira model. Ironically, Camira has become an inspiration for later models of the Vauxhall - Cavalier.
The Holden Astra is a 3-door hatchback on the GM Delta II platform, manufactured in Poland.
Holden Barina - small-displacement hatchback and sedan, re-marked Chevrolet Aveo, is produced in South Korea.
Holden Cascada is a cabriolet on GM Delta II platform, manufactured in Poland.
Holden Insignia - sedan on the GM Epsilon II platform, manufactured in Germany.
Holden Malibu is a sedan on the GM Epsilon II platform, manufactured in South Korea.
Holden Commodore - full-size sedan on the modified platform of GM Zeta, Australia. Modifications:
Holden Sportwagon - full-size wagon.
Holden Caprice is a sedan of the executive class on the extended platform of the GM Zeta. It is sold for the Middle East and the US police under the name Chevrolet Caprice.
Holden Ute is a light pickup ("yut") based on the Commodore.
Holden Spark - small-displacement hatchback, produced in South Korea.
Holden Trax is a mini SUV on the GM Gamma II platform, manufactured in South Korea.
Holden Colorado - a pickup truck and a chassis based on Isuzu D-Max, manufactured in Thailand.
Holden TrailBlazer (before restyling - Colorado 7) - full-size SUV, produced in Thailand.
Holden Captiva - SUV, re-labeled Daewoo Winstorm, is produced in South Korea.
Also, Holden has a special division of HSV (Holden Special Vehicles), which produce tuning and sports cars based on the existing model range.
The HSV division:
Clubsport R8
Grange
GTS
Maloo
Senator
At the moment, General Motors cars under the Holden brand are not sold outside of Australia and New Zealand.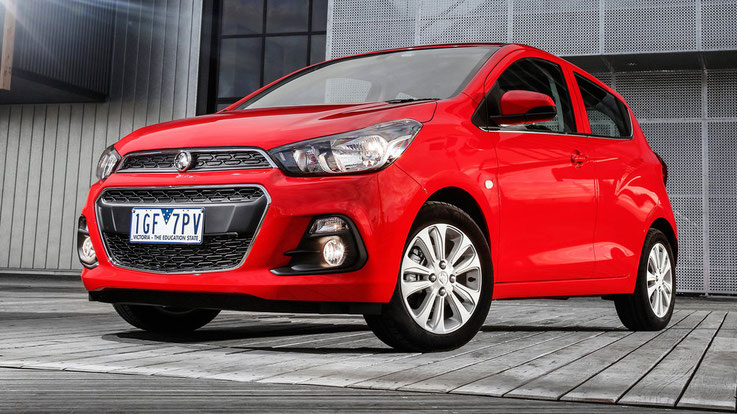 Located in Port Melbourne, Holden manufactures the motors of the GM High Feature Engine family in the domestic Australian market named Alloytec. The engines type DOHC configuration V6 and V8 and volume, respectively, 3.6 liters. And 5.7 liters. In 2007, work was begun on the V12 engine with a volume of 7.2 liters.
The engines manufactured in Australia, are completed cars of American divisions GM Cadillac and Chevrolet. Also the Alloytec V6 engine was equipped with Suzuki XL-7.
In connection with the closures of General Motors in Australia, the plant was stopped and closed in December 2016.
In the 1980s, the government restructured the automotive industry, which allowed local producers to exchange ideas for new models. After the conclusion of the contract with the Japanese manufacturer Nissan and the creation of a joint venture (UAAI) with Toyota, Holden began selling the renamed versions of Nissan Pulsar, Toyota Camry and Corolla.
Holden retained these models in production until the 90s, when the UAAI, Australian Automobile Industries, was destroyed. Subsequently, Holden relied on GM and began to produce cars, inspired by GM models. Opel became a permanent source of cars for Holden with models of Astra and Vectra. Corsa also took part, being sold as Holden Barina.
Beginning in the 21st century, Holden partially abandoned Opel models and, with the intent of inspiration, began to look in the catalog of Daewoo Auto, owned by GM. Until now, it is one of the leading brands in Australia, and its lion icon is common on cars in South Africa, Trinidad and Tobago, Indonesia and other countries where Holden cars are exported.